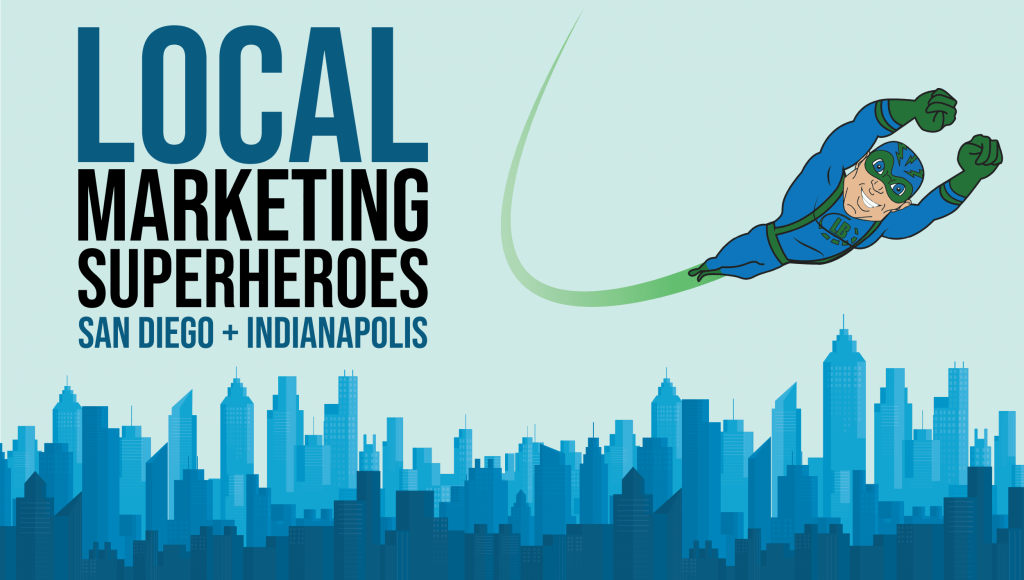 Local Blitz an Indianapolis Web Design Company
Leading Indianapolis Web Design Companies: Elevating Your Digital Presence with Quality Web Design
In the competitive landscape of the Indianapolis business sector, standing out in the digital realm is paramount for success. Undertaking a strong web design strategy can significantly enhance a company's online presence. As one of the leading Indianapolis web design companies, at Local Blitz Marketing, we primarily focus on elevating the digital presence of our clients in Indianapolis, Indiana, through quality web design. Our proven development strategies and design services have paved the way for booming businesses across the board. The Indy web design landscape is evolving, and we are consistently adapting, leveraging the changing dynamics to build digital infrastructures that exceed expectations. Trail through our extensive agency portfolio to view the wide array of businesses we've helped propel to the forefront of their industries. We push the boundaries of conventional Indianapolis web design, forging a unique path for our client's digital trajectory. As an Indianapolis-based design company, we understand the local business environment and craft a web design strategy that resonates with your audience. Our web design services encapsulate everything from development to SEO. We don't just build websites, we build brands. With a razor-sharp focus on SEO, we ensure your website ranks high on search engines across the globe, including YouTube. Our Indianapolis web design specialists work relentlessly to transform your vision into a digital reality, empowering your business to thrive online.
Choosing an Indy Web Design Company: Key Factors to Consider
Navigating through the various Indianapolis web design companies requires a clear understanding of your business needs and goals. By choosing an Indy web design company like Local Blitz Marketing, you're ensuring your brand receives top-notch, personalized attention from one of Indianapolis' top web design agencies. The agency is skilled in creating effective and visually enticing websites that not only appeal to your target audience but also align with your business strategies for growth and development. With Indianapolis' thriving business environment, the web design choice you make can significantly influence your brand's online visibility and SEO effectiveness. We view your website as a vital tool in your digital marketing arsenal that should serve as a magnet, attracting potential clients to call or engage with your brand over various social platforms. Our team of dedicated Indianapolis web designers believes that stellar web design goes beyond the aesthetics. It needs to communicate your brand's message and tell its story engagingly. Whether you're looking for a website redesign or a ground-up build, Local Blitz Marketing offers a range of web design and development services in Indianapolis. Plus, we understand that in today's digital world, search engine optimization (SEO) can't be ignored. That's why we don't just focus on the design aspect of your website. As an established Indianapolis web design agency, we ensure every project supports your business' SEO objectives, helping your brand remain visible and relevant in search results. So, when considering an Indy web design company remember to view their proficiency in web design, development, and SEO as critical factors.
Ensuring Effective Web Development with Web Designers in Indianapolis
In the realm of digital marketing, effective web development remains a cornerstone for business success. Companies in Indianapolis understand the importance of robust web design services to enhance the visibility of their website. Collaborating with experienced Indianapolis web designers, such as those at Local Blitz Marketing, can ensure unique, user-friendly website design. Web development in Indianapolis is not merely about creating an online presence. It is about building a platform to interact with your target audience. Effective website design forms the foundation for this engagement. The Indianapolis web designers at Local Blitz Marketing focus on offering design services that are strategically tailored to your business goals. The fine balance of aesthetics and functionality in web development provides a smooth user journey. Website design plays a pivotal role in SEO too. By integrating SEO-centric design services, web designers at Local Blitz Marketing aid businesses in reaching a wider audience, driving traffic to your website, and ultimately, contributing to your business growth. Your hunt for a reliable Indianapolis web design company ends here. Local Blitz Marketing's team of Indy web designers is equipped with the proficiency to build distinct, SEO-friendly websites to leverage your online presence. Indianapolis, touted as the land of opportunities, provides the perfect backdrop for businesses seeking growth through efficient website design. Take the leap and learn more about how consistent web development and design services can redefine your digital path. Partner with the dedicated Indianapolis web designers of Local Blitz Marketing – experts who build your digital dreams to reality.
Website Design in Indianapolis: Merging Functionality and Aesthetics
When it comes to website design in Indianapolis, one company consistently stands out: Local Blitz Marketing, a pioneer in merging functionality and aesthetics to create appealing and highly effective designs. Our expert web designers are proficient in tailoring website design and development solutions to meet your unique needs and increase your online presence. In the digitally driven global marketplace, a website is more than just an online platform; it becomes the representation of your brand, mission, and values. Local Blitz Marketing designs websites through a strategic blend of creativity and technology, making sure that your website not only looks attractive but also provides a seamless user experience. We understand the importance of digital marketing in enhancing your brand's visibility, driving effective customer engagement, and escalating your revenues. This is why we develop websites that are not only aesthetically pleasing but also purpose-driven, ensuring we align with your digital marketing strategies. As your preferred Indianapolis web design company, we adhere to the fundamental principles of website development and incorporate user-friendly features, engaging content, and attractive designs to give your website an edge over your competitors. When it comes to the realm of web design in Indianapolis, we are at the forefront, committed to delivering quality websites that resonate with your target audience. In this era of digital marketing, local businesses must invest in high-performing, responsive websites to ensure their success. Trust Local Blitz Marketing; we've got your digital marketing and website design needs covered. Choosing an Indy web design company can be overwhelming, given the numerous options available. But, with Local Blitz Marketing, you are guaranteed a partner that prioritizes your business goals and delivers tailored website solutions designed for optimal client retention and conversion. Elevate your digital presence with quality web design from Local Blitz Marketing.
Diverse Web Design Services: The Mark of an Adaptive Indianapolis Web Design Company
In today's digital age, having a robust online presence is essential and that's where the role of an Indianapolis web design company becomes pivotal. These companies, like Local Blitz Marketing, are renowned for their diverse web design services, making them a top choice for businesses. An Indianapolis top web design firm doesn't simply create a website – they combine aesthetics, efficiency, and functionality tailored to the specific needs of your business. They're adaptive—the mark of a professional Indy web design company. What sets these website designers apart is their dedication to both web design and development. By exploiting the power of both design and development, an Indianapolis web design firm ensures your website is not just visually appealing but also well optimized and navigable. Development isn't a separate entity from website design in Indianapolis, they're two sides of the same coin, teaming up to create stellar, user-friendly digital platforms. In terms of the digital environment, a professional web design Indianapolis service provider recognizes its growing impact. Consequently, they adopt the latest trends and technologies in their web design services. They don't just create a website; they create a digital interface that serves as the face of your business and the go-to platform for potential customers. Therefore, they continuously stay abreast with the shifts in the digital landscape. This adaptability is what characterizes Indianapolis web designers as industry leaders, and it shows in the quality of their web designs. Indianapolis businesses, therefore, have an edge in digital presence, courtesy these professionals who consistently deliver high-grade website designs and compelling digital platforms.