Internet Marketing Agency Encinitas
Digital Marketing… Done Right
At Local Blitz we established our roots as an Enicintas Internet Marketing agency in 2009. It seems like a lifetime ago that we set up shop in one of the most beautiful cities in the world… we may be a bit biased. Our Encinitas office is the office where the magic happens; it's here that we focus on implementing the digital marketing campaigns we put together for our clients. Whether it is an SEO campaign, online advertising, social media marketing, or email marketing, the strategy is likely coming out of our Encinitas office. We have worked with clients in all different business niches in North County San Diego and in many other geographies across the country and world. If you need help with Internet Marketing in Encinitas or North County San Diego, we would love to chat with you about our favorite topic: online marketing!
Simon White
Co-Founder/Google Organic and Paid advertising
The founder, Simon White, is a 17 year Veteran of the High Tech World. He has worked for Nokia Mobile Phones, Fujitsu Corporation, Hughes Network System, SiliconWave (a Bluetooth pioneer bought by Qualcomm), Innocomm Wireless (a Bluetooth and WiMax/4G company acquired by National Semiconductor), and Quorum Systems ( a 3G cellular company acquired by Spreadtrum Communications of China). Simon worked as both an engineer and technical marketing manager. Simon has owned his own retail store with 14+ employees, so understands the problems that small business owners face. Simon now works with many small businesses across the United States in addition to several clients in the United Kingdom. Simon and his team uses their years of technical "know how" and marketing expertise to find a solution for every small business needs. Local Blitz Marketing will put together a solutions package that best serves each and every client. Each marketing system and method is tried and tested on personal websites to ensure what works and what does not.
Nick Bennett
Co-Founder/Social Media Advertising
From his humble roots in the Midwest, Nick grew up in the marketing world.  Appearing in Indianapolis TV commercials as young as 6 as a result of his fathers local production house, it could be said that marketing and creativity are in his blood. He feels that Local Blitz brings a couple things to the table that set our team above the rest. One key component: a true working relationship with clients. He prides himself on making decisions that are not just good for Local Blitz but also good for the clients they proudly serve.  In addition, he believes that Local Blitz is a team of problem solvers.
"Local Blitz is a creative marketing company that also solves problems. We do not provides one-size-fits-all solutions like so many people in the digital space, because we have all been down that road and quite frankly, it doesn't work.  We truly care about the success of our clients and we are selective about who we will and won't take on as clients because if goals and realities do not match up, it is a bad situation for all involved"
Adam Rosati
Creative Director/Client Relations
Fun loving and creative to the core, Adam is everything visual for Local Blitz. Once we implement a project, Adam supports our clients throughout the process.  Whether it be web design, a branding package, or top notch photography, you either have it or you don't, and Adam has it!  Local Blitz is proud to feature his work for both clients and internal projects alike.  If you need a joke, a smile or a great piece of art, this is your guy.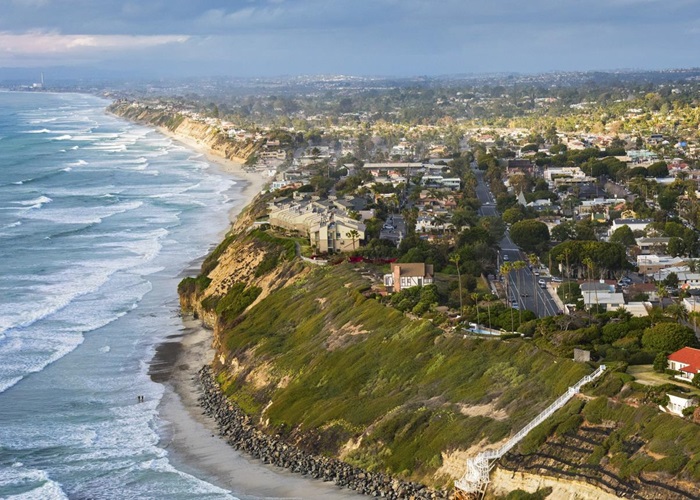 Our Encinitas Office
Located in North County San Diego, our Encinitas office allows us to supplement our office in the city of San Diego and serve North County San Diego and Orange Counties with ease.  This office is mostly focused on implementation, but it's surprising that we get any work done with the proximity to some of the most beautiful beaches in the world!  However, the only surfing we actually do involves the internet and coming up with great strategies for our clients.  If you find yourself needing help from an Encinitas Internet Marketing Agency, we would love to find out whether your needs and our services are a good fit!